QUOI DE NEUF ?   AT LAPONT FRENCH IMMERSION TRAVEL DESK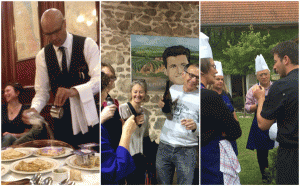 Our May-June 2016 French Immersion Tour participants are very excited to be leaving soon! The 2016 Spring French Immersion Tour is starting at a charming Chateau in Burgundy on Saturday 21 May. Guests will meet at the legendary Paris Restaurant "Le Train Bleu" for Breakfast, we welcome Kay from Sacramento, not sure if she will gain a French accent or an Australian accent at the end of her French Immersion Course. But after a few glasses of wines her accent will be super frenchy! n'est-ce-pas ?
SAVE THE DATE!  VISIT THE LAPONT FRENCH IMMERSION STAND AT THE BRISBANE FRENCH FESTIVAL, Southbank – 8-9 -10 July, 2016  http://brisbanefrenchfestival.com.au/ Learn French in Brisbane or Learn French in France with Lapont French Immersion Programs. Chat to our French Team…we will have a lot of stories to tell about our 2016 immersion in France recent tour. Register your interest at our stand to get an early bird discount for our 2017 French Immersion Tours. https://www.lapont.com/forthcoming-tours
Lapont French Immersion Tours will also be participating at the Bastille Day Melbourne French Festival http://www.bastilledaymelbourne.com/ on Friday 15 and Saturday 16 July, 2016 Come and chat to our French Team about our forthcoming 2017 Immersion in France Tours. Places are extremely limited, register your interest to receive a detailed itinerary https://www.lapont.com/immersion-tour-register-interest/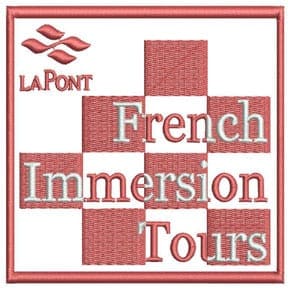 Stay tuned for the latest French Immersion News, follow our Travel blog we will be posting LIVE videos everyday and the latest news…from our immersive adventure in France, food, wines, cultural activities, cooking classes at the Chateau-Ecole and more…
We cannot wait to get back there again!  A très bientôt!