IMPORTANT COVID-19 UPDATE
Our team will be implementing due diligence in exercising the following Covid-19 guidelines: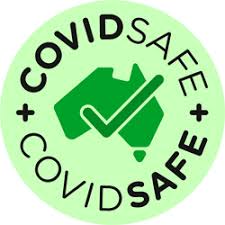 COVID-19 Precautions at LaPont Language Centre
Your wellbeing is our highest priority…

Covid Policy:
Any Classes interrupted by a lockdown will be temporarily moved online or credits will be offered to be used towards your next course.

Social distancing...
Maintaining social distancing protocols by limiting the number of students in accordance with the size of the learning space.

Cleaning...
Enhanced cleaning to prioritise areas in use by students and teachers.

Resources...
Resources & additional Learning material will be shared electronically by the teachers, prior to each language session.

Hand sanitisers...
Appropriate hand-sanitisers are available for students.

Unwell...
Unwell students and teachers will be asked to return home.

Payments online...
Payments will be made online prior to the commencement of the class.

Contact Tracing...
Your data is secure with LaPont. However, under a COVID alert the Government authorities might request your contact details.

Restricted gatherings...
Gathering in the reception and common areas will be restricted.
We thank you for your continued support and look forward to 
welcoming you at LaPont sometime soon