Learn Italian in Brisbane
with qualified native-speaking teachers in Interactive small class sizes
Learn Italian at LaPont
...with qualified native speaking teachers & small class sizes

LEARN ITALIAN IN BRISBANE
Ciao amici
Get Fluent In Italian at Lapont… Learn the Italian Language easily in interactive classes with native speaking teachers. Our main focus is to encourage students to make progress on the spoken language needed in everyday situations, right from the start.
The Modern Italian language taught today comes from the dialect spoken by Dante Alighieri: referred as the 'father of Italian language' and was largely created as a language of poetry.

We reward our students with a Certificate of Attainment * after completing Level 1-2 Great reference to include on your CV for professional advancement, work or study overseas.
Italian is a truly beautiful romance Language and it is one of the most sought of languages at Lapont. We offer an extensive range of Small Italian Class sizes for everyone across all our locations, you can start your Italian course at anytime of the year and Beginners are welcome!
Our popular Italian Courses include basic language tools, pronunciation, key phrases and essential vocabulary to assist Italian Learners build sentences with confidence.
Completing our Italian Language Level 1-2 Courses is a good start if you plan to travel, live or work in Italy, chat with family and friends or learn to speak Italian purely for enjoyment. Taking your Language study to higher levels is essential if you wish to progress to fluency.
A presto!
Italian Class Timetable
We start new courses frequently
Enrol online to request details of your class
Cannot find your perfect class ? Please contact us
Italian at LaPont...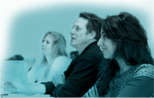 Enrol online to receive details and the start date of your Italian Class (pay later)
General Italian Course
Earlybird $318 (10 Week)
Learn with friends special: $280 pp colleagues, couples, families… save while learning this beautiful language.
We offer flexibility for busy people, If you miss your regular lesson, you can attend another class (same level) at any of our locations.
You can join more than one class per week at no extra cost (same language & level)
* Subject to availability