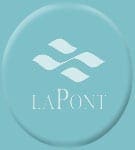 Reviews from LaPont Language Students…
Our students have various reasons for wanting to study a second language. Read the stories below from some of our students, get inspired to try yourself. A second language can open doors, simplify travel, keep your brain active,
…it may even encourage you to make new friends.
I have just finished the Japanese class with Masako. Our Japanese Teacher Masako was really patient with students and I really like the way she always found an interesting way for us to practice our sentences. Although I was in the basic Beginner class, I would say it definitely encouraged me to enrol and continue to the next level.
I wanted to say a big thank you to you and everyone who made my classes possible. I took the lapont Japanese class this year with a wonderful teacher. She is so nice, caring and considerate of everyone in the class. She helped make sure everyone understood and was learning, and she teaches in a way that is very easy to understand. She even helps us out after hours if we need through emails. She has honestly been god sent for me and my friend who have attended these classes.
I honestly doubt I would be doing as well as I am without Midori as my teacher. So a huge huge huge thank you to her, I am excited to continue my learning with her in the time to come. Thank you again for all your help too, I am very very appreciative.
I stayed in the Midi-Pyrénées with my partner and his family for around 2 weeks. Thanks to the LaPont teacher I was able to surprise my partners family with basic greetings, questions and useful phrases. I think food was my strong point ?. Although I've got a long way to go, Jean-Francois gave me the confidence and motivation to continue learning and go outside my comfort zone in France. 
So a big thank you to LaPont and to Jean-Francois!
My dream was to live and work in China for one year, but first, I needed to have some knowledge of the Mandarin language. So I decided to join a small Mandarin class for beginners to improve my language skills…
Our teacher Nada was very dynamic, friendly and well-organised. Our teacher organised nice cultural activities where we could meet wonderful people who shared the same passion for languages and travel..I now feel confident to pursue my plans to live and work in China.
Although at this stage of my life I am learning Italian for pleasure, I recognise that there is a need for structured classes with a balanced combination of grammar and conversation.
The small class sizes are such that each student has a 'voice' and their needs are met on an individual basis. For me this has been the best possible learning atmosphere I could have hoped for…encouragement, a gentle push to achieve and above all our teacher who is 'sympatico' have made the learning process a pleasure.
Enjoyable Learning is what I have encountered with Lapont Language Centre. No matter what your level or ability is you are encouraged to join into the discussions and have fun learning a new language, even if you make mistakes…
There is no need to feel intimidated as the atmosphere is supportive and gives you an opportunity to attempt different expressions and phrases to develop speaking and listening skills. Most important the emphasis is on communication rather than dogmatic terms of grammar.
My wife and I took some Spanish Classes at Lapont, we visited South America last year and thought it was good idea to learn this lovely language to enrich our travel experiences.
The classroom atmosphere was relaxing and the 'students' were encouraged to converse in Spanish. Edgar our Spanish teacher had a gift of creating the perfect environment to learn a new language and culture.
From the start of 2011, I have been studying Italian and the teacher has adapted the programme to suit my needs and those of other students.
She has covered grammar and many situations [restaurant, seeking directions, social interaction with friends] and progressively longer conversations. We now speak nothing but Italian in our classes.
I have been taking beginner level French classes with Lapont Language Centre for almost 2 months now and would highly recommend the style of teaching. It has been a delight to have lessons with Olivier our French teacher and I believe that we have learned a great deal in a short period with particular emphasis on being able to use with confidence, colloquial modern French for conversational purposes. I look forward to continuing on with the school in the future.
I have been attending a French Language Class for two semesters and I can now hold a small conversation in French…
Our French teacher gave us the opportunity to interact with others by organizing dinners with French speakers, trips to France and other outings made it a very exciting learning experience. I love my French Lessons at Lapont.
A French tutor provided by Lapont Private Tutors has tutored my son James and he has been very satisfied with the quality of tuition provided and I would not hesitate in recommending Lapont Private Tutors. Lesson preparation and subject knowledge have both been excellent." An expert language coordinator came to the first lesson to determine his level and designed a special program to suit his individual needs, he is very motivated to continue learning with Olivier
Please note:
LaPont Language Centre takes no responsibility and does not endorse any opinions expressed by our students in the testimonials above.