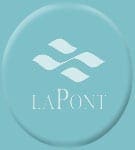 Terms and Conditions
Acknowledgment
By accessing, browsing and using this website, you agree to our terms, conditions and disclaimers as amended from time to time ("Terms & Conditions") and acknowledge that you have read and understood those Terms and Conditions.
By enrolling in a course via this website and/or by completing the enrolment process to become a student of Lapont Language Centre you expressly agree to be bound by these Terms and Conditions.
1. 

Fees
Fees must be paid once your place is confirmed and prior to the commencement of the course. 
Friend's, family and return student's discounts are applicable.   (please check with office).
Students must enroll for an entire course – pro-rata payment is possible if agreed prior to the start of the course.
2. 

Payment and Fees
Credit Card by Phone or EFT to Lapont Language Centre. 
3. Attendance
Regular attendance is essential. Missed classes are not refundable. 
Students can join other classes of the same language and level available at any of our locations  at no extra cost. * subject to availability.
4. Refund and Cancellation Policy
We do not provide a refund if you have a change in circumstances.
If Lapont cancels a course then a full refund will be offered. 
Fees are not transferable to another student.  
No refund, will be given should a student fail to attend every class or leave before the end of the course. This applies to Classes and Private tuition. Unused Private lessons ONLY can be credited/postponed.
Lapont cannot accept responsability for changes of circumstances, which prevent attendance before or after the commencement of a course. 
Once a course is planned, Funds and resources are committed to ensure that it runs, your place in a class can only be guaranteed once payment is made. 
A full Credit to attend another course can be granted (valid for 12 months), a request for withdrawal must be received in writing within 7 Days of leaving the course. Transfer to another class and location is possible, subject to availability
Group class fees cannot be transferred towards Private Tuition fees and vice versa.
Lapont Language Centre reserves the right to cancel or postpone a course if a minimum number of students is not reached before the commencement of a course, If Lapont cancels a course students will be fully refunded or given the option to join another course. 
OUR COMMITMENT
It is our aim to provide quality Language Courses based on our international expertise and Methodology.
In order to ensure the best quality in teaching, we reserve the right to redirect a student to another class if the student's level does not match the rest of the class.
Equally, we reserve the right to terminate the attendance of a student at any of our classes or terminate our language services (inc Private tuition), if we feel that the student is causing any disruption to the class.