Learn Spanish at LaPont
...with qualified native speaking teachers & small class sizes
Spanish Courses
Hola amigos,
Learn Spanish at LaPont in interactive classes with native speaking teachers.
Our popular Spanish language courses are delivered using a proven method, which will give you the confidence to start speaking Spanish, right from the first lesson and offer you a continued sense of progression and achievement, throughout all levels.
Good to know: Spanish often called Castilian ('castellano' in Spanish) is an Ibero-Romance language and it is the second most widely studied Language in Europe and the United States.
Learn together: You will engage in small group work, maximising every opportunity to practice your Spanish and exchange essential cultural etiquette during your Spanish lessons
Never stop learning: Whether you plan to travel or work in a Spanish speaking country; or learn to speak Spanish purely for enjoyment, we offer an extensive range of Spanish Courses for all levels and everyone is welcome.
We reward our students with a Certificate of Attainment:useful reference to include on your CV for work or study abroad…
Affordable online or in-person private tuition with our registered native speaking teachers are also available. Request a quote
New in-person Spanish classes starting soon!
Keep your Spanish up to date in a lively social space… 
Welcome back 10 Week Course Special $298   Join with a friend: $278 pp 
15% discount for Live-online Courses * 
Small group classes (6) with native speaking teachers
Enrol now to request details of your class, pay later
Please CONTACT US for assistance, if you cannot find the perfect class
Spanish at LaPont…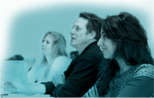 Enrol online to receive details and start date of your Spanish Class (pay later)
General Spanish Course      Special $298  (10 Week)     
Learn with friends special: $278 pp colleagues, couples, families…  save while learning this beautiful language.
We offer flexibility for busy people, If you miss your regular lesson, you can attend another class (same level) at any of our locations.
You can join more than one class per week at no extra cost, subject to availability (same language & level)
---