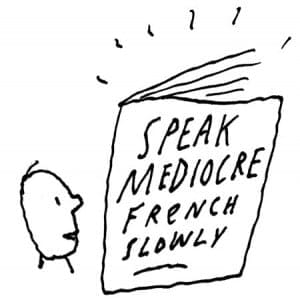 WHY YOU SHOULD GIVE FRENCH A SECOND CHANCE
My tip of the month: when it comes to learning a language, first impressions may be deceiving. Don't write off  learning French just because it didn't really sink in as an absolute beginner. Give it a second chance and you'll realize how much those vocabulary tests and grammar exercises from back then can actually help you master this beautiful language the second time around.
There's no denying it: certain languages just have a little something that makes you fall for them but the French language and accents will just sweep you off your feet !
Take a couple of essential steps to make this dream a reality: Watch the French News regularly, movies, listen to French music..Join a small French class with a native speaker.
Speak slowly..Don't give up on the language of Love, you are on your way to fluency !
Catherine Alapont – Lapont Language Centre